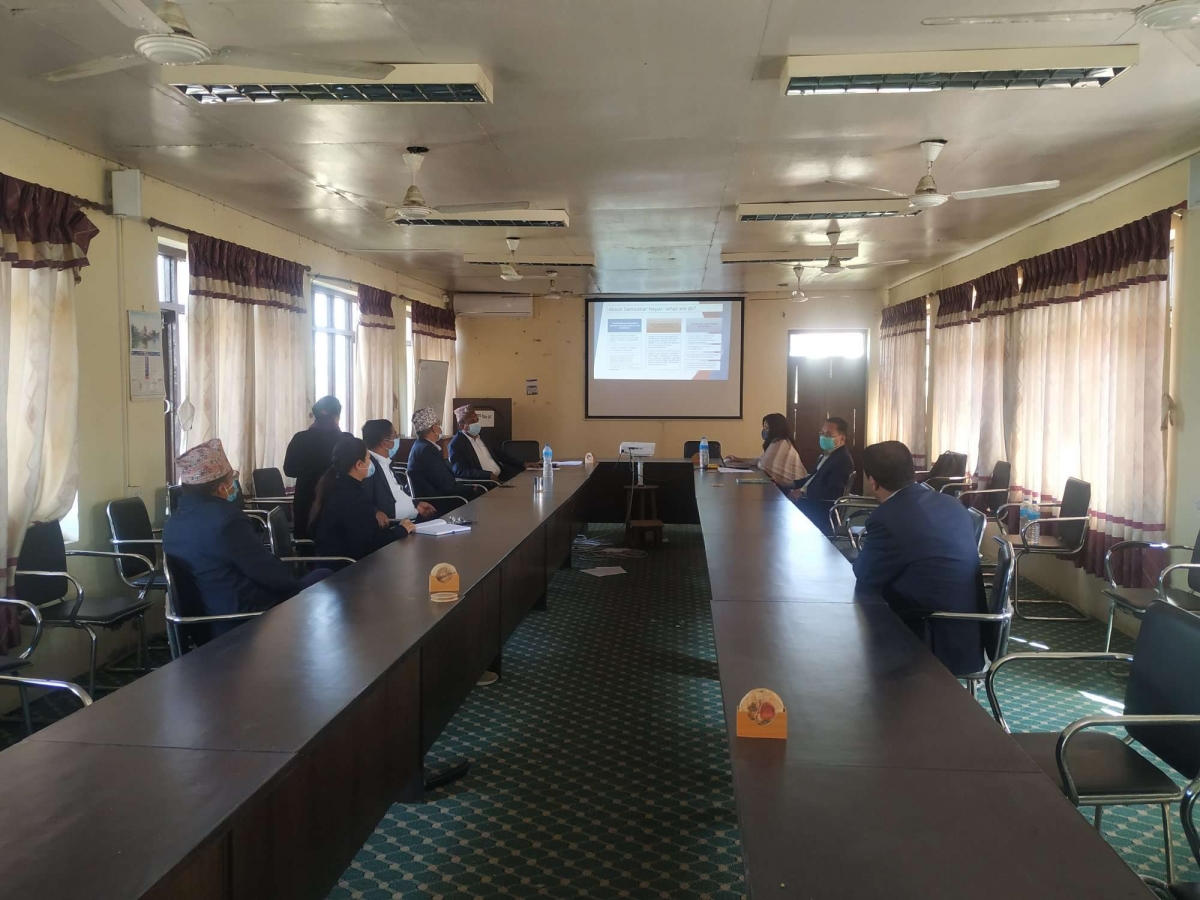 In recent years, there has been growing interest and global initiatives geared towards the provision of global citizenship education (GCED) around the world, with a particular focus on girls and young women. These initiatives have had implications on policies, curricula, teaching and learning, through highlighting the importance of GCED's three domains and their impact on cognitive, socio-emotional and behavioral learning. This transformative approach to learning has been proven to build the knowledge, skills, values and attitudes that learners need to be able to contribute to a more inclusive, just and peaceful world, using a multifaceted approach and a lifelong learning perspective.
However, youth in many parts of the world continue to face considerable learning and inclusion challenges, further exacerbated by political instability and migration abroad for job opportunities. Education, to remain relevant in transition to adulthood, needs respond to the context and help address the prevailing structural inequalities that undermine this very transition. It must address the interrelated challenges such as discrimination, gender inequality, social cohesion, and violence, to better align with the needs and realities of learners who face these complex challenges.
Aflatoun International has designed a pathway that enhance education and make it relevant for today's youth by equipping them with the skills required to successfully transition from youth to an adulthood of a life of dignity and respect that they are entitled to. The purpose of this program is to provide youth aged 14-19 years with gender-sensitive life skills and global citizenship education through the AFLATEEN+ learning framework and UNESCO's GCED framework. It aims to reach the most vulnerable youth by providing financial literacy, creativity, critical thinking, problem solving, cooperation, negotiation, decision-making, financial-management, resilience, communication, respect for diversity, empathy) required to thrive at the individual, community, and civic level. With a great emphasis on gender equality, we intend to engage with educators, practitioners, and government policy makers to influence and integrate GCED mainly life skills and financial literacy in national learning materials and curricula and build gender sensitive GCED in local programming at scale. Learning materials will be contextualized and adapted to the learning environment and socio-political context of Nepal and will include curated and tailor made GCED content.
Project beneficiaries/ Target:
Direct beneficiaries

Target locations

Youth aged 14-19 years

Province 2: 6000 youth

Karnali Province: 6000 youth

Teachers/ educators

150

Lead CSO/ CLC

3+3=6

Higher secondary Schools

50

50

Non-formal centers/ CLC

20

20
Time period: 3 years
Major objectives:
To capacitate civil society organizations / community learning centers to implement context specific and gender responsive life skills and global citizenship education in and out of schools.
To contextualize the Aflateen+ learning framework into learning materials and delivery in formal and non-formal learning for youth aged 14-19 years
To capacitate national and local governments to recognize the importance and integrate gender-sensitive GCED components and domains in national discussions and curricula,